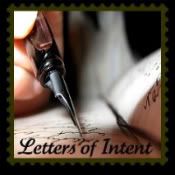 So my bloggy friend Julie has started a new carnival and I am excited about it! Basically you just write a letter to anything or anyone about anything! Love it - right?
Well I am working on my letter of intent post now so I thought I would start by linking you back to her for an awesome giveaway!!!!!
She is giving away digital printing from a cool place that I am about to go check out right now because I am on a mission to update the photos in my house!!!!!
Anyway - go check her out!